Elevation
Ascent:

623'

190

m
Descent:

-624'

-190

m
High:

3,816'

1,163

m
Low:

3,396'

1,035

m
Grade
Avg Grade: 2% (1°)
Max Grade: 10% (6°)
Dogs
Unknown
"

A great 10+ mile ride that encompasses a large portion of the trail system in Cottonwood.

"

— Markk Knowles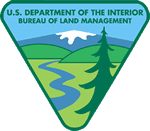 Bureau of Land Management Treasures
One of the Bureau of Land Management's "Backyard to Backcountry" treasures, this trail was developed between the Southern Nevada MTB Assoc and the Southern NV BLM office to provide world-class riding experiences.
Check out the top 20 BLM Backyard to Backcountry rides!
---
Electric Mountain Bikes
Unknown
Features
-none-
Overview
This ride is a great beginner to intermediate way to ride in the Cottonwood North trail system starting and ending in the small, cozy town of Blue Diamond. Small drops, rock gardens, sand, hard pack and moderate climbs and descents... everything any rider likes. This ride is a great way to spend a couple hours if you take your time.
Description
Start off at Mcghies Bike Outpost parking in the center of Blue Diamond and head south through the shaded streets to the trailhead. A couple small washes, then a nice moderate climb will warm you up for the ride ahead.
As you round the foothill on your right you'll have the option left down into the wash or right up out of it. I prefer left for the fun little drop but either way joins in the same place soon. Pedal the mostly flat terrain to "BFR" as it is called locally - a 3 foot conglomerate rock that is easily cleared with a little momentum.
Up and over a rise and around the corner, head south up
Lawnmower Saddle
and down the other side to Rubber Ducky Trail. You can't miss the namesake Joshua tree full of what else! Rubber Duckies. Continue through this shallow canyon to the
Inner Loop
Trail.
The
Inner Loop
will take you down a nice gradual descent to a fairly steep wash into a small rock garden, then on to "
Little Daytona
", a fast section of red hardpack with exceptional flow. At the top of the hill that follows is an old trail map sign. This is the intersection of
Landmine Loop
that will take you back to Blue Diamond.
The remainder of this ride will take you through sevral technical rock gardens, steep washes and other fun. At one point, a look off to your left is Bonnie & Clydes old car (so the tale goes).
Be sure to stop in and see Chris at the bike shop - say hi and get a cool drink of something.
Contacts