Moab Brand Trails - Lazy/EZ Loop
Elevation
Ascent:

187'

57

m
Descent:

-187'

-57

m
High:

4,712'

1,436

m
Low:

4,585'

1,398

m
Grade
Avg Grade: 2% (1°)
Max Grade: 11% (6°)
Dogs
Leashed
"

This short loop makes a good introduction to singletrack.

"

— Curtis Tripp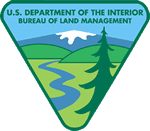 Bureau of Land Management Treasures
One of the Bureau of Land Management's "Backyard to Backcountry" treasures, this trail was developed between Moab Trail Mix and the Moab, UT BLM office to provide world-class riding experiences.
Check out the top 20 BLM Backyard to Backcountry rides!
---
Electric Mountain Bikes
Not Allowed
Features
-none-
One Way Only: This is designated as a directional trail.
Overview
A perfect loop for beginners and those new to desert singletrack, this fun and scenic ride also makes a great warm-up for riders of any level.

Enjoy the flowy finish on the final downhill.
Description
This loop is ridden counterclockwise (
EZ
into
Lazy
):
From the central Moab Brand area parking lot, take the wide doubletrack path, which leaves parking lot on the opposite side from where you came in. In a few hundred yards, turn right to start onto the
Lazy
/
EZ
singletrack.
Starting southbound from the trailhead, stay right on
EZ
when the
Lazy
joins in from the left at the early fork. From there, the ride winds along the base of the low ridge, with just enough rocks and tight turns to keep a beginner on their toes.
After a little over a mile, the trail makes a hard left and goes up a short climb to join up with the
Bar-M Loop
and the
Lazy
singletrack. Stay left on the
Lazy
and weave your way over rocks and through washes on the quick initial climb. Just as you come out on the east side of the ridge, you'll reach a bike pullout on the right where you can stop to savor the views of Arches National Park.
From there, it's one more mile downhill over flowing dirt track and through banked turns to the northern junction with
EZ
. Turn right at the junction to head back to the parking lot.
Contacts