Elevation
Ascent:

675'

206

m
Descent:

-675'

-206

m
High:

4,687'

1,429

m
Low:

4,186'

1,276

m
Grade
Avg Grade: 3% (2°)
Max Grade: 13% (8°)
Dogs
Unknown
"

Smooth singletrack through the rolling foothills with big Beaverhead Mountain views.

"

— David Lingle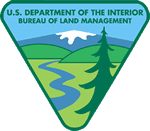 Bureau of Land Management Treasures
One of the Bureau of Land Management's "Backyard to Backcountry" treasures, this trail was developed between the Salmon Idaho MTB Assoc and the Salmon, ID BLM office to provide world-class riding experiences.
Check out the top 20 BLM Backyard to Backcountry rides!
---
Electric Mountain Bikes
Unknown
Features
-none-
Overview
Smooth singletrack through rolling sage hills and only a couple miles from town.
The Enduro Loop is great for a quick ride after or before work and when the high-country is snowbound.
With flowy sections and fast sections, Enduro Loop challenges new riders to develop skills while keeping those of more advanced riders fine tuned.
The
Discovery Hill
Trails are dry for riding from March until sometimes as late as December.
Cows are present, however, from mid-May to mid-September and it can get pretty dusty.
Description
Enduro Loop is a "lollipop" loop and best ridden clockwise. It connects
Discovery Hill
Trail to Enduro and Owl Canyon Trails.
Follow the orange arrows on the trail posts for this loop that melds a patchwork of mostly singletrack with short two-track segments.
The loop is not technically challenging, but expect gravelly wash crossings after the downhill.
Start with good rolling singletrack and nice views on
Discovery Hill
until you get to a major intersection. Bear left, cross the wash, and follow the two-track as it climbs.
Once the two-track levels out, bear left at the post marking the singletrack junction. Here the trail climbs a short steep pitch then continues across rolling sage terrain.
Continue following the orange marked posts as the ride generally climbs on singletrack. The highest elevation of this ride is at a stocktank. Once here, look to the left for another post marking the way and follow the main trail as it descends steeply into, then crosses a gulch. A quick climb leads to more fast, flowing singletrack, then a very fast straight shot to the rim of Owl Canyon.
Here the ride winds along the rim then down into the canyon quickly where it joins the Owl Canyon Trail and crosses the dry wash several times. The trail emerges on a gravel road. Follow it, cross a cattle guard and bear right on a short two-track section, then back on the main road along the edge of a MX Park.
Continue straight, crossing the MX access road, following a cobbled bench to a post marking the routes return to singletrack and the
Lewis and Clark
Trail. This trail rolls gently down and merges with the "Disco" Trail to complete the loop.
History & Background
Lewis and Clark
traveled through these hills on an ancient Native American trail. A portion of the Enduro loop follows this same trail.
Contacts
Check In
Check-Ins
Aug 15, 2016
Kurt Kuhl
Took a couple wrong by turns, some areas are not marked well. Definitely need to follow along on the map or you will end up with an extra mile or two 10.6mi — 1h 54m