Sandy Ridge Trail System - Full Tour
Elevation
Ascent:

2,687'

819

m
Descent:

-2,686'

-819

m
High:

2,594'

791

m
Low:

1,047'

319

m
Grade
Avg Grade: 6% (4°)
Max Grade: 20% (11°)
"

Excellent flow and downhill singletrack; an exceptional gravity experience.

"

— Leslie Kehmeier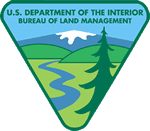 Bureau of Land Management Treasures
One of the Bureau of Land Management's "Backyard to Backcountry" treasures, this trail was developed between IMBA and the local Salem, Oregon BLM office to provide world-class riding experiences.
Check out the top 20 BLM Backyard to Backcountry rides!
---
Electric Mountain Bikes
Unknown
Features
-none-
Overview
The Sandy
Ridge Trail
System provides new trail opportunities specifically designed for mountain bikers in the foothills of the Cascade Range. Located on a ridge just west of Mount Hood and above the Sandy River, the trail system winds through a typical Western Oregon forest of Douglas-fir, western hemlock, western red cedar, and various hardwood species.
New map at
blm.gov/or/resources/recrea…
Two new trails,
Follow the Leader
and
Flow Motion
opened July 4th 2013, adding to the awesome riding found at Sandy Ridge.
Need to Know
USER NOTICE: Timber harvest adjacent to Sandy Ridge is complete. No additional hauling is expected on Homestead Road/USFS 14. Thanks to all users for exercising caution during this period.
Description
The Sandy Ridge Full Tour is comprised of three different downhill runs and is an excellent way to see most of the trail system.
Starts with a pedal up Homestead Road to the lower trailhead to the upper kiosk.
First run: Jump on
Follow the Leader
(like eating dessert first!)and get your thrills on the very first run. Although it starts mellow with a few big boulders and a couple of scree fields, the excitement and challenge ramp up quickly after fording Little Joe Creek. From there, the trail drops 350 feet in the next mile with some exposure and big grade reversals.
At the bottom make a right and dump out to Homestead and pedal back up to the top.
The second helping will have your your legs and arms burning by then end. Tackle
Rock Drop
, a short climb to access
Communication Breakdown
. Settle in for a bit more pedaling - you'll be rewarded with a couple of stellar views and a steady descent to
Quid Pro Flow
. Frm here enjoy some jump action with big tables, rollers and a few hips.
Roll into
Three Thirty Eight
for a short connection to
Two Turntables and a Microwave
. Drop in off a shallow rock slab and then whip through a few tight berms. From there the trail stretches out and travels pretty fast into a big berms. The bottom portion of the trail is fast, loose and tight. Have fun and hang on tight!
Join
Hide and Seek
briefly above a major creek crossing. Check your speed before rumbling over the wet armored section that make a tight right hand turn into a bridge. From here, ride theHide and Seek connector back out to Homestead Road.
And now for the finale!
Turn left and pedal up a short distance to the
Flow Motion
connector. Take a right and pedal up a bit and then bear right again.
Ready for some fun? Charge down
Flow Motion
, a trail with incredible soil and more than fifteen berms. The trail drops 275 feet through a Doulglas Fir and Hemlock forest.
Finish the ride by transitioning to long carving tuns of lower
Hide and Seek
.
History & Background
Trails created with work from the BLM, IMBA and many other volunteer groups.
Biked this trail?
We need help with the following missing trail information:
Family Friendly, ADA Accessible, Features, Electic Mountain Bikes Allowed
Contacts