Alsea Falls Trail System - Whistle Punk to Springboard Loop
Elevation
Ascent:

1,535'

468

m
Descent:

-1,569'

-478

m
High:

2,413'

735

m
Low:

900'

274

m
Grade
Avg Grade: 6% (4°)
Max Grade: 22% (13°)
Dogs
Unknown
"

Epic flow trails, challenging and playful; 15 miles southwest of Corvallis.

"

— Louie Vidmar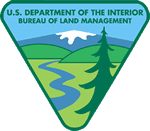 Bureau of Land Management Treasures
One of the Bureau of Land Management's "Backyard to Backcountry" treasures, this trail was developed between IMBA and the Salem, Oregon BLM office to provide world-class riding experiences.
Check out the top 20 BLM Backyard to Backcountry rides!
---
Electric Mountain Bikes
Unknown
Features
-none-
Overview
This 9.5-mile network stands out through the artistry of specially designed, mountain bike optimized flow trails. Both challenging and playful, these routes curve, weave and roll down the mountain with such natural fluidity it feels as though you're following a river.
Need to Know
From Corvallis, head south on Highway 99W for 16 miles. Turn west on Alpine Road (which eventually becomes South Fork Road) a total of 13.5 miles, following signs for Alsea Falls. Past the campground entrance for Alsea Falls, continue a bit further and turn left on
Fall Creek Road
to a gate and the trailhead.
Description
This ride includes the new
Upper Whistle Punk
and
Lower Whistle Punk
trails and is likely to lure more experienced mountain bikers who enjoy the challenge of rocks and roots mixed with rollers, table jumps and berms.
Start by pedaling about 2 miles up the paved
Fall Creek Road
. Turn right on
BLM Road 27
. This doubletrack climbs steeply at first before it tops out with a short respite and then ramps up steadily again.
The second part of the access road climb is followed by a short, mellow descent before the final (thankfully) gradual push to start of Whistle Punk. Your time in the saddle pedaling uphill will now be rewarded!
Upper Whistle Punk
is a fast but technical trail. It's both playful and challenging. It starts by rolling out on tight trail sandwiched between huge tree stumps. The tread is techy, interspersed with roots and rocks.
The first descent transitions to a series of quick ups and downs over playful, off-camber sections before rising up into a small opening in the trees on a short flat section. From there,
Upper Whistle Punk
dives back into the forest and the main part of the descent.
Ahead, things get steeper and faster. After a big left hand carving bermed turn, the route continues down quickly over large rock gardens, armored roll-downs and through tight tree/root gateways. Every so often there's a roller or table jump to mix it up.
The end of
Upper Whistle Punk
rolls out onto an access road across from
Lower Whistle Punk
, a moderately technical trail with lots of roots, turns and a couple of big berms.
The route drops in from the access road and quickly gets into continuous sections of roots. The corridor is both wide with big trees and tight with small trees. After the first series of turns, the trail descends quickly towards a large evergreen tree and a big root drop into a sharp right hand turn between two tree stumps. From here,
Lower Whistle Punk
continues descending through smoother singletrack and a series of berms.
The end of the trail pulls you into tight forest and some rocky trail that spits you out onto another access road. Stay left and cruise downhill to continue the ride on
Upper High Baller
. The experience changes here from more fast and linear contour trail to tight and twisty with lots of features.
From the beginning,
Upper High Baller
squeezes through narrow gaps, over roots and along a series of quick drops that will punish those not prepared (helpful signs warn riders before the drops).
Upper High Baller
ends at the
Lower High Baller Access Road
across from
Lower High Baller
.
Lower High Baller
gets a bit more stretched out and is flow trail, with bigger turns, jumps and more speed possible on what I'd consider the most thrilling stretch of the trail. As
Lower High Baller
ends, it connects to the
Springboard Trail
and the final fun (and easier) stretch of the ride.
You'll notice right away that
Springboard Trail
is a hoot with endless berms and rollers. The trail is essentially one giant pump track from top to bottom. It's very playful and requires little or no braking or pedaling if you can get into the right speed and rhythm. The features on lower part of the route past the bridge are tightly packed, coming at you one right after another.
Stay left at the bottom intersection with Dutchman and roll out on an easy cruise back to the main parking area.
Contacts